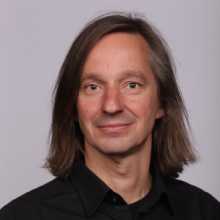 Frank Brockners is Distinguished Engineer in Cisco's Chief Technology and Architecture Office, driving software and architecture development for software defined devices. Frank is a member of the ONAP TSC, OPNFV TSC and LFN TAC. Frank, who is a 19-year Cisco veteran, holds a M.Sc./diploma degree in Electrical Engineering (Aachen, University of Technology, Germany; 1994) as well as a Ph.D./Dr. degree in Information Science (University of Cologne, Germany; 1999).
Title: Ultimate network insights – Advances in network telemetry
Abstract: The more important networks become, the better we need to understand their state. Historically the level of insight into the state of an IP network was quite limited: SNMP polling, command line interface show commands and tools like ping or traceroute was all what was available. It was the addition of streaming telemetry that enabled network elements to provide large sets of operational state data in a proactive, yet structured way to allow an operator to better reason about the state of the network. In-situ  Operations, Administration, and Maintenance (IOAM) is the most recent addition to the monitoring portfolio – taking network monitoring to an entirely new level by providing network insight at a per-packet level. IOAM does so by recording operations and management related information as metadata within the user data packets while the packets traverse the network. In this session we'll review IOAM from a technology, standardization and implementation perspective, using the open source dataplane FD.io/VPP as an example – and shed light on the next set of questions for network monitoring: How do we turn all this telemetry data into information?